Property Management Services
Mountaineer Realty, LLC is a Professional Property Management company with competitive and consistent rates. Let us take care of your Property Management needs. Rest easy knowing that your home is in the hands of a local team that works diligently to ensure tenants and properties are always taken care of, day or night, rain or shine.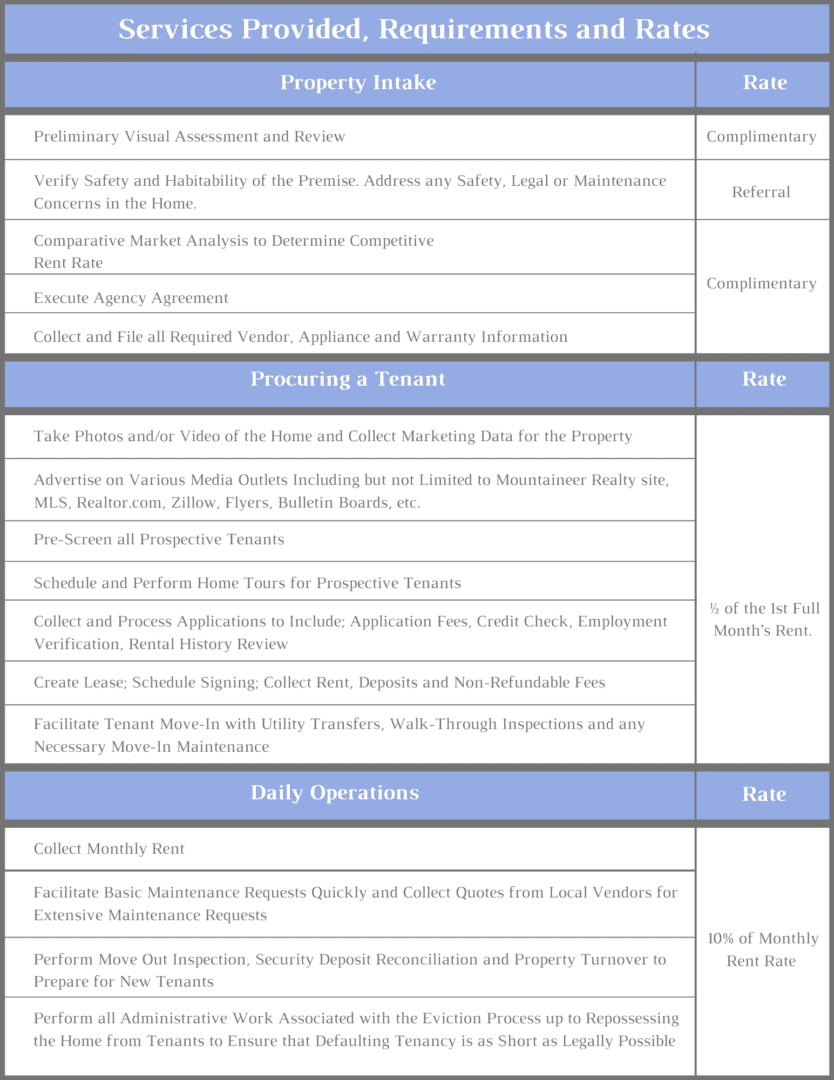 Our mission at Mountaineer Realty, LLC is to make renting your property easy — we do the work; you cash the checks. Call us today at 931-484-4455 for more information.
Contact Info
4188 Peavine Rd, Suite 102
Crossville, TN 38571
Phone: 931-484-4455
Fax: 931-456-7823
Email: Mountaineer@mountaineerrealty.com
Monday – Friday
8:30 am – 4:30 pm
Saturday
9:00 am – 1:00 pm
Anytime by Appointment
Contact Info
4188 Peavine Rd, Suite 102
Crossville, TN 38571
Phone: 931-484-4455
Fax: 931-456-7823
Email:
Mountaineer@mountaineerrealty.com
Monday – Friday
8:30 am – 4:30 pm
Saturday
9:00 am – 1:00 pm
Anytime by Appointment